Laze away your Labor Day Weekend with Local Jazz music and Wine.
Saturday, August 31 from 11 AM – 7 PM
Sunday, September 1 from 11 AM – 6 PM
Monday, September 2 from 11 AM – 6 PM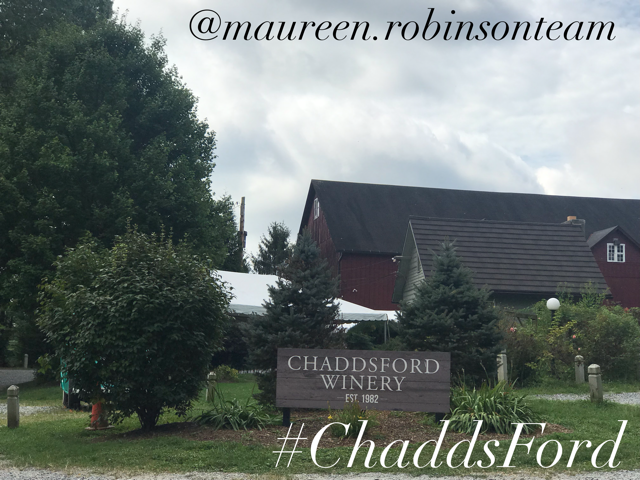 The Jazz Festival has a killer line up of local Musicians:
Saturday: Sam and Bruce from 11:30am-2:30pm + Pearl Street Band from 3:30-6:30pm
Sunday: Sam and Bruce from 11am-2pm + Rob Zinn Jazz Band from 3-6pm
Monday: Craig Satchell and the Dixie Trio from 2:30-5:30pm
Admission to the festival is free!
There will be delicious wines, and wine cocktails, select craft beer, and food trucks serving tasty snacks, and meals for purchase so you can relax throughout the weekend.

Strolling with Art
The Brandywine Conservancy and Museum of Art wants to make it easy to show your little bundle of joy, and you some gorgeous works of art with their special Stroller Tour
!
The tour is included with your museum ticket and begins at 10:30am on Tuesday September 10th.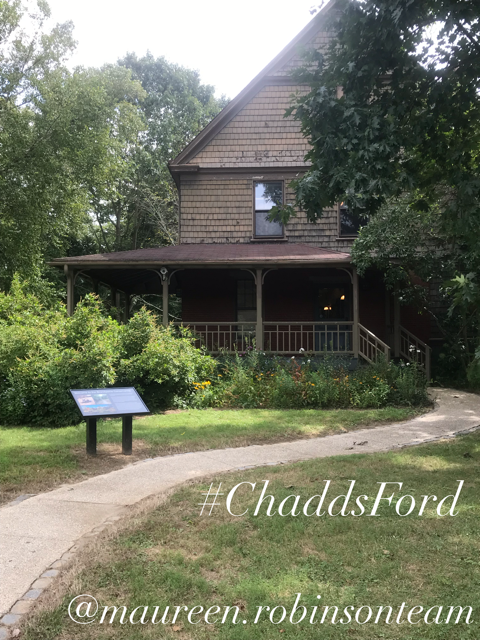 After your stroller tour inside the museum, continue your stroll outside on the enchanting trails.
Are you an apsiring Artist?
Come back to the Brandywine Conservancy and Art Museum for their Plein Air Day on Sunday September 22nd from 9:15am-4:30pm.
Buy your $20 ticket for non-members or $15 ticket for members online to save your spot.
Bring your media of choice supplies to sketch, paint, or photograph this special access site!
Then you will have access to Kuerner Farm, a National Historic Landmark, where Andrew Wyeth found intriguing subjects for hundreds of tempera paintings, watercolors and drawings for more than 70 years.
Gain insight into Wyeth's creative process on an optional guided tour.
Remembrance Day
We remember September 11th because of the NYC attack in 2001, but it is also the date of the historic Battle of the Brandywine in 1777.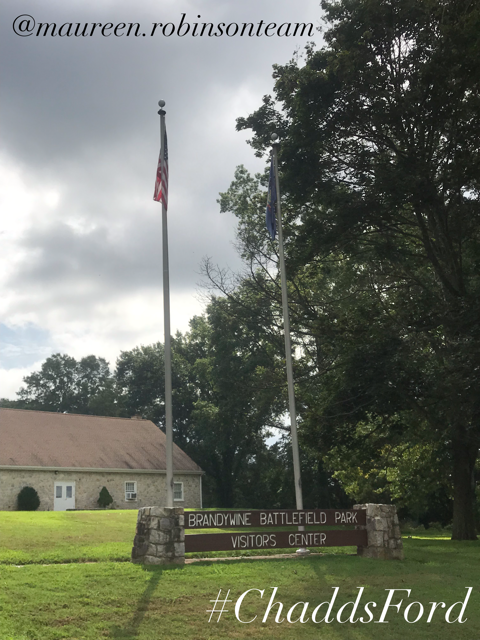 The Brandywine Battlefield Park will host Remembrance Day ceremonies. General Washington will be there with all kinds of activities including a musket salute!
Then don't miss their Revolutionary Dining Series!
The Brandywine Battlefield Park will host their dining series on Tuesday September 24th at 6pm in The Gables at Chadds Ford. The series will cost $50 and includes dinner (salad, entrée, dessert, & coffee), lecture, and question/answer session. Alcoholic beverages available for purchase.
Chadds Ford Days are neigh!
The Chadds Ford Historical Society invites you for go back in time with historical tours, artisan tables, historical activities, and living history demonstrations during Chadds Ford Days!
September 14: 10am – 5pm
September 15: 10am – 5pm
Everything is happening around the:
1736 Creek Road, Chadds Ford, PA 19317
Admission is $10 for Adults, $5 for kids 6-17, and free for kids under 6 years old.
Check out these homes!